Your Preferred Bounce House Rental Company in Roswell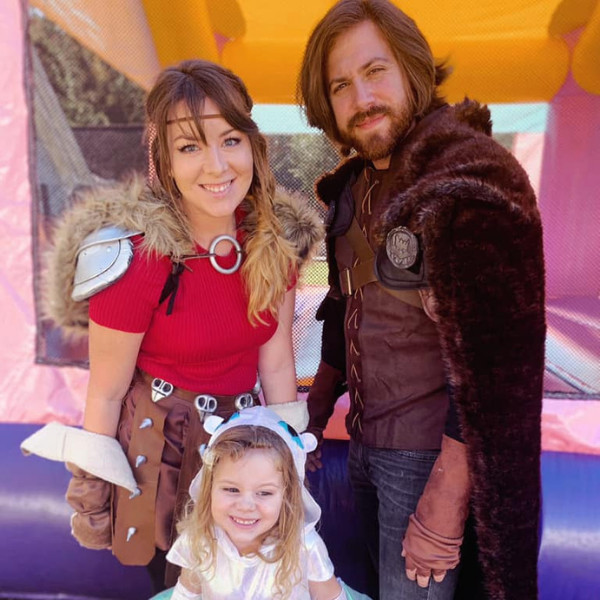 Our Bounce House Rentals in Roswell GA
A famous Disney character used to note how much he loved to bounce, kids are no different. Bounce house rentals have become a favorite attraction at parties, corporate events, school functions and religious festivals. Jumptastic has the newest and largest inventory of bounce house rentals in the Roswell area. Many of these are licensed inflatables with your favorite characters from Disney, Marvel, Pixar and other movies and TV shows. At Jumptastic, we guarantee that your bounce house rental experience will be perfect: our items are sanitized and cleaned after each use, our online ordering is easy to use, and we guarantee to be at your event on time. We work with families and companies all over
Roswell
looking for rentals for backyard parties or company events. Some of our customers include
the Boy Scouts
,
Emory University
, many schools and churches in Gwinnett, Forsyth, and Hall counties, Chik-Fil-A, and
Delta Airlines
. Our bounce houses includes delivery and setup, so all you have to worry about is your guest list and party snacks. If you're looking for quality, value, fun, a great bounce house rental, and maybe even some
concessions
for your party, Jumptastic is here for all of your party needs!
Get a Bounce House Rental in Roswell from Jumptastic For Your Next Party Or Event!
What we call bounce houses are referred to by different names from others and it often changes depending on where you are from. The most common names include bouncers, moonwalks, spacewalks, jumpy houses, moon bounces, bouncy houses, moon jumps, inflatable castles, bouncy castles, and more. At the end of the day, it really does not matter what you call them, because they are all the same thing and designed for children to create smiles on their faces and memories they will have for a lifetime. The bounce houses from Jumptastic have large bouncing areas for hours of laughter with friends and family. We offer the latest bounce houses in a variety of themes! This gives you a ton of options and you are sure to find something to match your party theme. We constantly are adding new items to our inventory which also means we have the latest safety features on our bounce house rentals to ensure the kids are able to have a safe place to play.
Explore our giant selection of bounce house rentals and other rental items that are perfect for any party or event. Jumptastic is here to provide excellent customer service, from the ordering process through to the team member that delivers to your party. We have been delivering top-notch inflatable bounce house rentals throughout the Roswell and North Georgia area for nearly two decades. You can't go wrong with any of our inflatable bounce house rentals. Whether you're looking to host a backyard party and need a simple colored bounce house or your party needs an extra-large bounce house, we've got you covered. Unlike bounce houses that you can buy at a local retailer, our inflatable bounce houses are commercial-grade and include some of the highest safety features and meet all current safety standards.
Bounce houses provide the perfect way for kids to enjoy their special day with their friends. They are perfect for events like birthday parties, school field days, church functions, family reunions, corporate events, and any other place you are looking to entertain children.
Here at Jumptastic, we want to help make your party go as smoothly as possible and safety is always our number one priority. We clean and sanitize our bounce houses after each use and guarantee an on time delivery with professional setup. Jumptastic is also the home to one of only a handful of manufacturer-certified inflatable repair technicians in the country. Our bounce houses and all of our inflatables and other rental items are inspected after each use. Any damage is professionally repaired prior to being rented to another customer. Many of the people associated with Jumptastic are parents too, and we understand how important safety is. If we would not let one of our children use any of our rental items, we will not allow your children to use it. We take safety that seriously!
Our dedication to excellent customer service and our large selection of items has afforded us the opportunity to have delivered fun bounce houses to families across the Roswell area for years. Most of our deliveries are to residential parties, however, we continue delivering to schools, churches and businesses throughout the area who have relied on us for years for their bounce house rentals. We also deliver to local public parks. We do advise that you to check with the park for any restrictions, permits or other regulations before booking a bounce house rental at a local park.
Schools and churches love renting bounce houses and other inflatables from Jumptastic each year as they plan for their field days, spring flings and fall festivals. We have been delivering our bounce houses, tables and chairs to many of these locations for years. School children love seeing our inflatables arrive as they know they get to have hours of fun bouncing around. Our friends at the churches love us for their family functions and festivities throughout the year as well. It makes for some easy entertainment to keep the little ones busy while the adults get to enjoy socializing with each other knowing their children are in a safe environment. It doesn't matter the event location because we cater to everyone, anywhere.
We deliver to hundreds of parties in Roswell and North Georgia area every year and are fortunate to be able to help make thousands of children each year smile. Thousands of smiling kids and parents can't be wrong and we see the results in
our Google reviews
each day. We can't wait to help you create smiles and laughter at your next party event!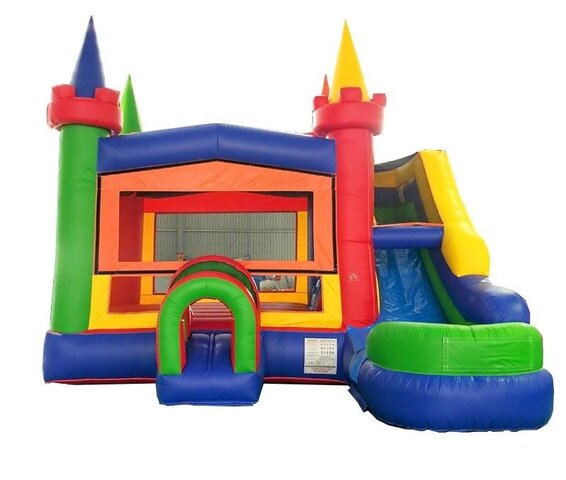 Featured Bounce House Rental In Roswell GA:
Fantasy Bounce House with Slide
This bounce house has a large play area with netting to increase visibility. This gives parents peace of mind knowing that everyone is visible at all times.

Why choose the Fantasy Combo?

Inflated, cushioned sides for increased safety
Commercial grade vinyl
Netting around the sides for safety and visibility
Up to 6 users at once
Order Now!
Bounce Houses for Rent for Any Roswell Party!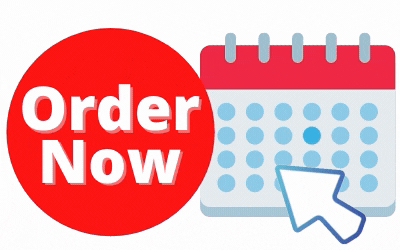 Not only is the ordering process seamless, the confirmation, setup, and pickup process is a breeze as well!

You can either choose to rent your inflatable bounce house and other items yourself with our easy online ordering process, or you can choose to call, email, or live chat with one of our team members and they will take you through the ordering process.

After you rent a bounce house, a member of our team will contact you within 24 hours to review and confirm the order. Then, on the day of the event, your delivery driver or team will call you to verify the window in which they plan to arrive. Once we arrive, we will:

1. Set up the equipment in the safest location possible.
2. Collect payment if anything is due.
3. Show you how to operate the equipment safely (event attendants are also available for an additional charge if you would like us to stay and operate the equipment).
4. Answer any questions you may have and verify pickup time.

That's it! A simple and fun way to rent a bounce house for your party in Roswell.
Yes, We Offer Bounce House Rentals in Roswell!
Serving most of North Georgia, Jumptastic is the perfect choice for Roswell events and party rentals! We offer a broad selection of entertainment and fun foods for all sizes of events, including
Tables and Chairs
,
Popcorn Machines, Cotton Candy Machines, Sno-cone Machines
,
Carnival Games
, and more.
Our vast rental inventory also includes the region's broadest selection of inflatables for all ages;
Bounce Houses
,
Bounce and Slide Combination Rides
,
Water Slide with Bounce Houses
,
Dry Slides
,
Water Slides and Dunk Tanks
,
Obstacle Courses
,
Interactive Games
,
Playlands
and much more. And we can even offer
event attendants
to help with the crowd.
We even have
Inflatables that can be customized to fit your party theme
and
generators
to power it all.
With so much to choose from, we can help you plan the perfect party or event.
Our Service Area
Proud to Serve The Following Areas:
Alpharetta
Atlanta
Ball Ground
Big Creek
Brookhaven
Buford
Canton
Coal Mountain
Cumming
Decatur
Duluth
Dunn
Johns Creek
Lawrenceville
Macedonia
Marietta
Matt
Milton
Roswell
Sandy Springs
Suwanee
All areas in between
If your party or event is beyond that radius, just let us know! We may be able to make special accommodations to suit your event.
NOTE: Fees may vary depending on how far you are outside our service area.
https://www.google.com/maps/embed?pb=!1m18!1m12!1m3!1d105678.60777284627!2d-84.38654419638391!3d34.13466146654949!2m3!1f0!2f0!3f0!3m2!1i1024!2i768!4f13.1!3m3!1m2!1s0x88f5766f69246233%3A0x9907d30f956143fe!2sMilton%2C%20GA!5e0!3m2!1sen!2sus!4v1617374405030!5m2!1sen!2sus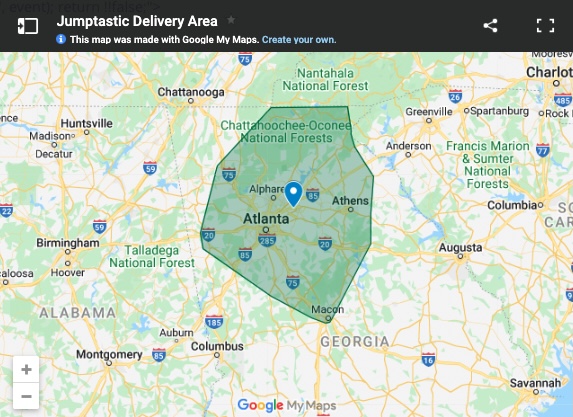 Customers Who Rent Bounce Houses in Roswell Also Reserve: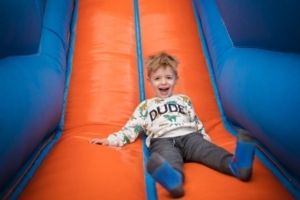 Dry Slides
There's nothing that is more fun than feeling the wind through your hair going down a slide! We offer inflatable slide rentals for kids and adults of all ages. These are a sure-fire way to make them laugh and smile.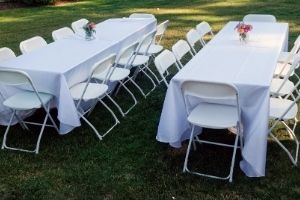 Tables and Chairs
It is better to have and not need than to need and not have. With Jumptastic, we have all the party equipment necessary to make sure your party is a hit! Tables, Chairs, Generators, and more. We have got you covered!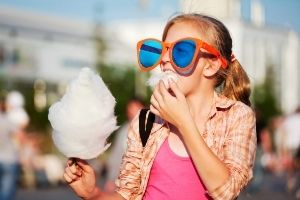 Party Snacks
No party is ever complete without snacks! Playground Games provides you with popcorn machines, cotton candy machines, snow cones, and more. We have all the carnival snack machines you will need for your party or event.


Bounce House Rentals Roswell GA
Looking for a fun way to keep your kids entertained at your next party or event? Look no further than bounce house rentals in Roswell Ga! Whether you call them bouncers, moonwalks, jumpy houses, or inflatable castles, these fun and exciting structures are sure to create smiles on children's faces and memories that will last a lifetime.

At Jumptastic, we offer a wide variety of bounce house rentals in a range of themes, from simple colored bounce houses to extra-large structures for bigger events. All of our inflatable bounce houses are commercial-grade and include the latest safety features to ensure that kids have a safe place to play.

We've been delivering top-notch inflatable bounce house rentals throughout the Roswell and North Georgia area for nearly two decades, and we're proud to offer excellent customer service from the ordering process through to delivery and setup. We understand how important safety is, which is why we clean and sanitize our bounce houses after each use, inspect them for damage, and professionally repair any issues before renting them out again.

Our bounce houses are perfect for a wide range of events, from birthday parties and school field days to church functions and corporate events. Schools and churches love renting bounce houses and other inflatables from us each year for their field days, spring flings, and fall festivals, and we're happy to cater to any event location, big or small.

At Jumptastic, we're committed to creating smiles and laughter at every party and event we serve. With thousands of happy kids and parents leaving glowing reviews of our services, you can trust that we'll make your next event a hit with our bounce house rentals in Roswell Ga. Contact us today to learn more and book your rental!
Frequently Asked Questions
Families and event planners choose Jumptastic because:
We help you plan the delivery, setup, and take down time so that your event is a "go" before guests arrive and rented items are quickly packed away when the event is over.
We provide world-class customer service. A lot of companies say it, but our reviews prove it.
We offer event planning checklists upon request to help you throw the perfect party.
We're more than a party rental company: we're your guide to all things party rentals.
What type of parties and events do you provide inflatable Rides and Games for?
We haven't come across an event for which we couldn't provide inflatables or other party rental items, but if you have doubts, click the chat button below to speak to a customer care rep or give us a call. We would be more than happy to hear from you.
How far in advance should I place my reservation?
That's an excellent question. We know how it feels to wait, circle back to the site, and discover the item you want was booked by someone else.

Book as soon as you know the details of your event. We offer a risk-free cancellation up to 24 hours before your event for a full refund of any money you've paid as a deposit. We know crap happens. Weather changes, kids get sick, and plans change. You're in good hands with Jumptastic.
What form of payment do you accept?
Electronic payments or checks only.
Do you offer multi-unit discounts?