Generator Rentals to Provide the Power for Your Event
  Generators

Not every location has a source of electricity close by. Our generators are available to fulfill the need of providing a source of power to support our inflatable and concession rental customers. Browse the items below and click on the title or image for more information and to make a reservation.

Click Here to View
Why Choose Our Generators?
Our Generator rentals can be added to any party where power is not available.
Our Generator rentals are safe, commercial grade, and serviced regularly.
We carry generators with power up to 9000W.
We have a very easy to use online ordering process available 24/7.
Safety is our top priority.
We set up equipment properly and in the safest area of your event.
We guarantee on-time delivery.
We are licensed and insured.
Generators for Rent for Any Of Our Parties!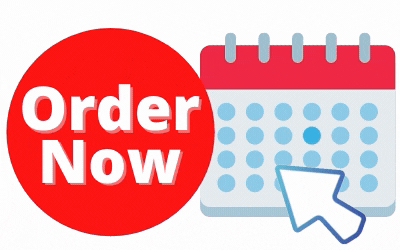 Not only is the ordering process seamless, the confirmation, setup, and pickup process is a breeze as well!

You can either choose to rent your inflatable bounce house and other items yourself with our easy online ordering process, or you can choose to call, email, or live chat with one of our team members and they will take you through the ordering process.

After you rent a bounce house, a member of our team will contact you within 24 hours to review and confirm the order. Then, on the day of the event, your delivery driver or team will call you to verify the window in which they plan to arrive. Once we arrive, we will:

1. Set up the equipment in the safest location possible.
2. Collect payment if anything is due.
3. Show you how to operate the equipment safely (event attendants are also available for an additional charge if you would like us to stay and operate the equipment).
4. Answer any questions you may have and verify pickup time.

That's it! A simple and fun way to rent a bounce house for your party.
Yes, We Have Generator Rentals Near You!
Customers Who Rented Generators Also Rented: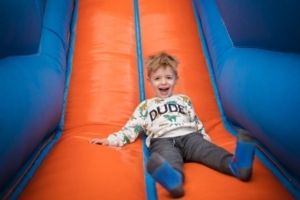 Dry Slides
There's nothing that is more fun than feeling the wind through your hair going down a slide! We offer inflatable slide rentals for kids and adults of all ages. These are a sure-fire way to make them laugh and smile.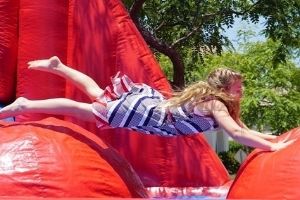 Obstacle Courses
Get your group together for these exciting obstacle course rentals. Great team-building exercise for corporate events, schools, and church groups, or rent one if you're just having a fun family gathering.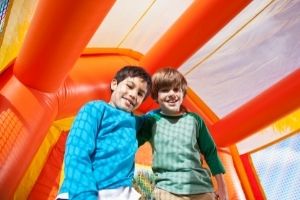 Bounce Houses
A famous Disney character used to note how much fun he loved to bounce and kids are no different. Jumptastic has Atlanta's newest and largest inventory of bounce house rentals in the area.