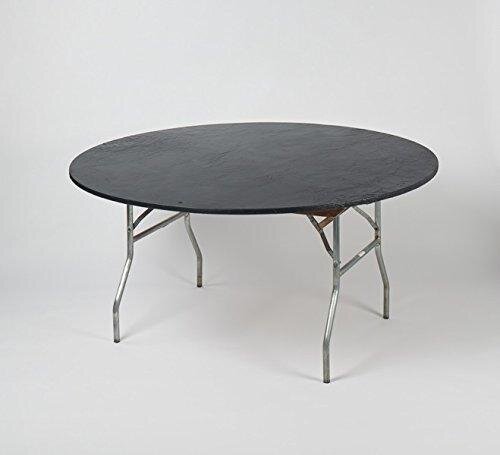 Plastic Fitted Table Covers - 60 Inch Black
These are lightweight, fitted plastic table covers with specially-designed elastic edging that holds the cover in place, even in the wind. Each cover has a 4" self-adhesive tape strip along the length of each side for added support. They are durable enough to be re-used, yet affordable enough to be disposed of after a single use making clean-up quick and easy!



Why Choose the Plastic 60 Inch Round Black Table Cover?
This cover fits perfect on our 60" Round Resin Table
These covers are environmentally friendly, as each one can be used multiple times
After your event, all you have to do is wipe them off and they are ready to use again while also keeping the table clean
The covers are yours to keep after your event is over!
Black color goes great with many of the themes we offer
Why Choose Jumptastic, Inc?
4