How to Plan the Perfect Kids Birthday Party


Birthdays are huge celebrations in the life of your family and every child deserves a birthday to remember. Whether they're transitioning into the terrible twos, moving into double digits, or having their sweet 16, there's nothing quite like a day surrounded by friends and family celebrating your little one's (or big one's) birthday. As amazing as the moments are, they do take some time and planning in order to make them extra special. Our guide takes you through the most important steps for planning your child's birthday party, with a few handy tips along the way.



Step 1: Planning
Set a budget
First and foremost, you need to consider how much you'd like to spend on the party. This will help with considering the size and activities for the party.
Know the party price per head - for every person you invite, every other cost gets multiplied. Keeping this in mind helps you understand the real value of each element of your event.
Spend money on the important things - venues are often the biggest outlay, but perhaps you'd be better off going for somewhere less extravagant, or hosting a party at your home with more activities to enjoy.
Make room for flexibility - budgets are important, but so are memorable experiences. Keep a little in reserve for if you see something that you just can't do without.
Get a headcount -
Before you do anything, you need to plan around just how small or large your party is going to be. There are a few things to do to help you judge the right size for your event:
Consider what you'd like to spend. If you would rather keep the party budget on the low end, an at-home party is probably best to help do so.
Ask your child to help you make a list of all the people they want to invite. They won't recall them all, but it'll show if it's just a few friends and family or their entire class. This way you have a better understanding of potential guests.
Also, you may consider multiple events for different groups. A short, simple 2-3 hour friends party and maybe something more intimate for close family.
Pick a party type
While every party is unique, certain common trends help guide parents down a path rather than being faced with a blank page. Do you want a performer, such as a clown or magician to keep things moving along and everyone smiling? Or perhaps an activity to help burn off some energy?
Whatever you go for, consider these tips:
It's their party, not yours - this is something too many parents forget, arranging something they would have loved, rather than asking their child what they want.
Avoid highly specific themes - these are dangerous, especially with young children. A certain cartoon may be the current favorite, but things can change overnight at that age - more general ideas may be a safer option.
Consider something more sedate - Parties don't have to be all go go go. Activities such as movie night and sleep over (with an authentic popcorn cart) might be just as entertaining, and considerably easier to manage.
Timing is everything
No matter how good the entertainment, let's face it, kids can only be kept occupied for so long. Kids parties rarely last for longer than 2 hours. 90 minutes is a good goal as far as time limit. Your chosen venue may have specific party time slots which will guide you in making the right choice.
Here are a few things to consider:
Weather - It may be hard to do a few months in advance, but being inside on a beautiful day or outside when the rain is pouring down is an immediate buzzkill.
Other events - if half the class has soccer practice on Saturday mornings, that time slot might not be the best option.
Party timing - Plan your party between 2-5pm - it's a time that won't interfere with most other families plans, and means a full meal won't be expected.
Combining celebrations
It's becoming increasingly popular for parties to be joint affairs, and it makes a lot of sense both logistically and financially. If your child has a class friend who's birthday falls within a few weeks of their own, it's worth approaching the parents to see what they have planned and if they would like to conjoin.
First, it's worth making sure:
there's a high friend crossover, maybe the same class or teammates, otherwise, the invite list could spiral
the children are interested in similar things
the financial arrangements are clear. Are you splitting costs as you go or is one person paying and keeping a total to be settled afterward?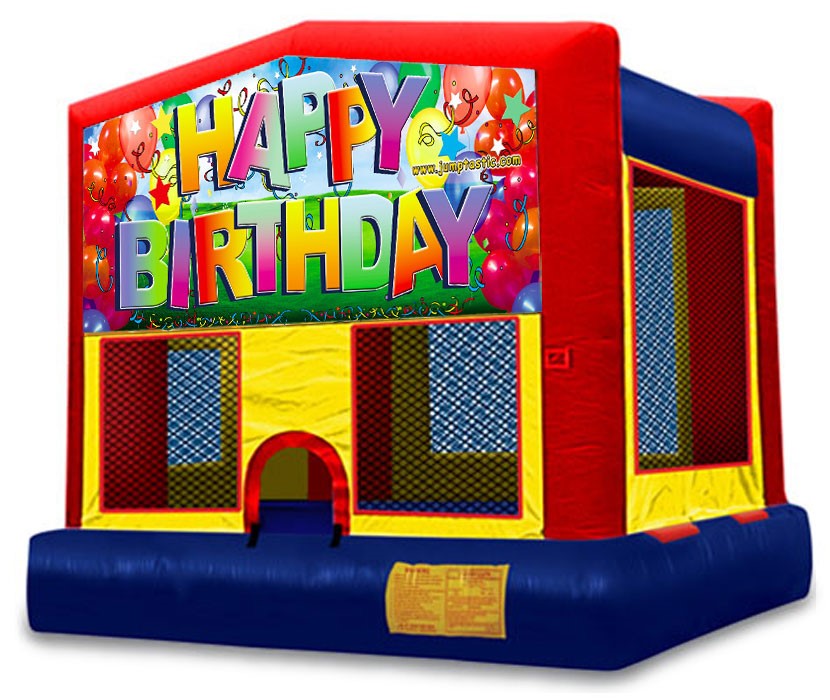 Bounce Houses
Every child loves a bounce house. They are timeless and offer hours of fun for children both big and small. You can even get a themed bounce house to match your party or one that says Happy Birthday like shown above.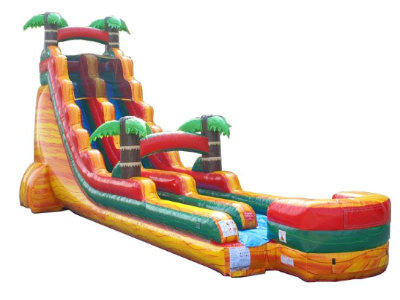 Water Slides

Spring, Summer, or Fall, a water slide is perfect for them all! We have slides for all sizes, ranging from 12 feet to 27 feet tall! Let your little one splash into their birthday party with style on one of these awesome rides!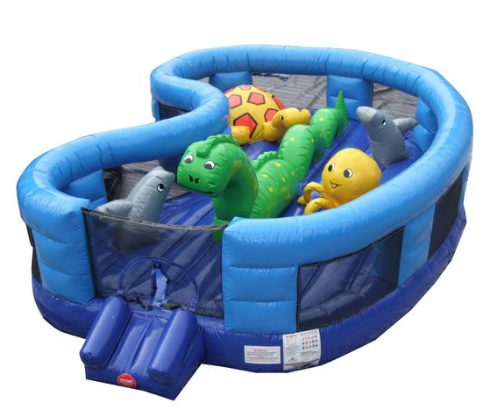 Toddler Playlands
Looking for something more interactive for your little one? Our toddler playlands have pop-ups and pop-outs for them to play with, a wonderful bouncing area, and visibility all around and from above. Not only will they love a playland, you'll love getting some amazing photos of their glowing smile.
Part 2: Preparation
Where
There are a million venues out there available for any budget. A general rule is to find what is suitable for the kind of party you want to have, sometimes in your own backyard is the best option.
Send out the invites
This can be done by paper or digitally. Whatever method you choose, aim for 3-6 weeks to give both you and your attendees time. Expect about a 20% decline rate, but don't send out more than you can cater for. If everyone says yes and you've overcommitted, it may cause trouble.
Arrange some entertainment and activities
You'll have already got a general theme, but now it's time to get down to specifics and make the choice between the inflatable obstacle course or bounce and slide combo that you had your eye on.
Decide on the food
Will it be a buffet style, cookout, or order pizza? Do you want to have a concession stand to deliver something special? Some great ideas include popcorn, sno cone, or cotton candy machine.
Pick up supplies
You could buy paper plates and birthday banners as a pack, or buy supplies whenever you see something on sale. Just because your child won't be having a party for six weeks, don't hesitate to pick up party supplies well in advance of your party if you see some bargains.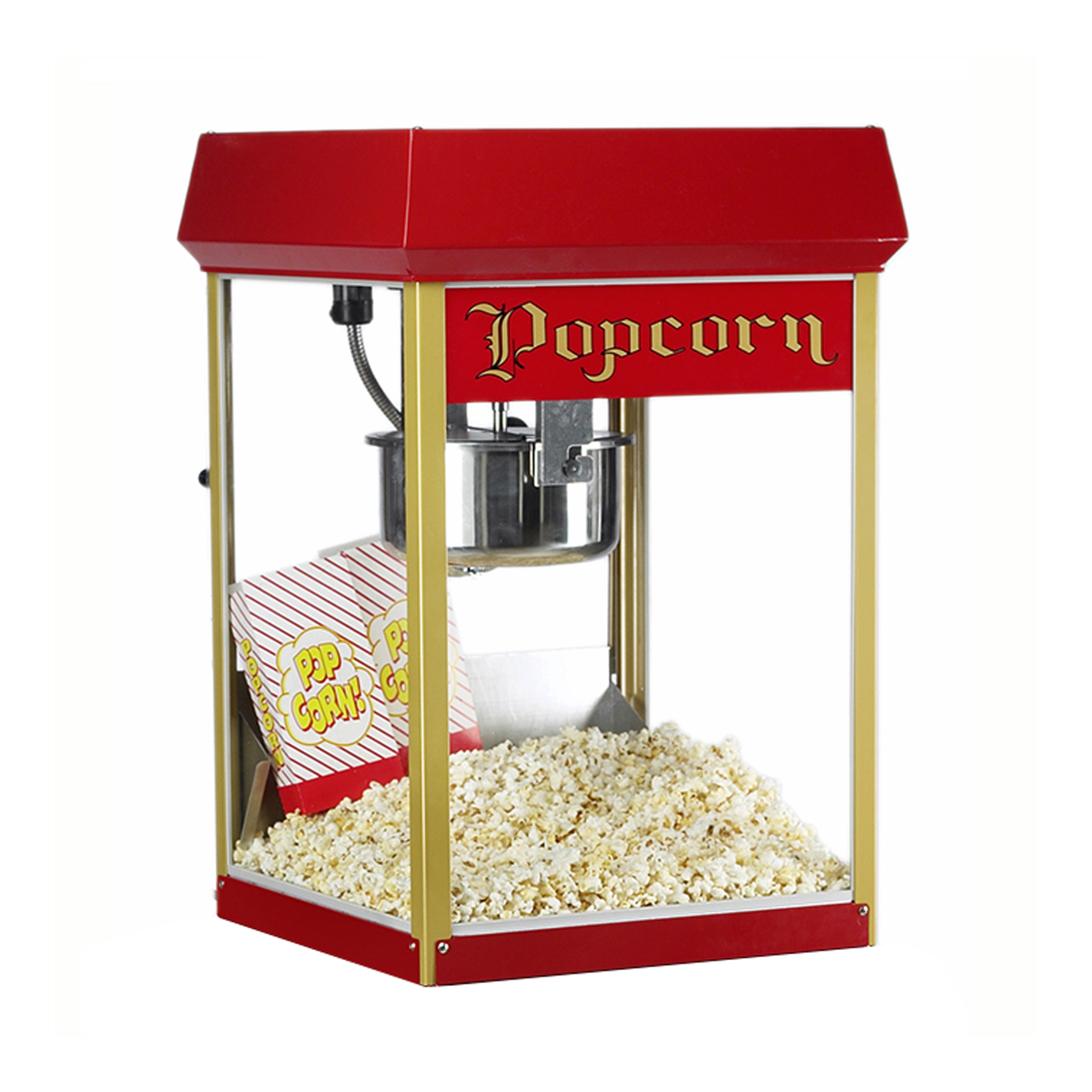 Concessions Machines
Bring home your favorite carnival treats with concession machine rentals from Jumptastic. Whether you want to cool off with a sno-cone, or you want a taste of the circus with classic cotton candy flavors, or you want to bring the unique taste of movie theater buttered popcorn to your own screening, Jumptastic has everything you need!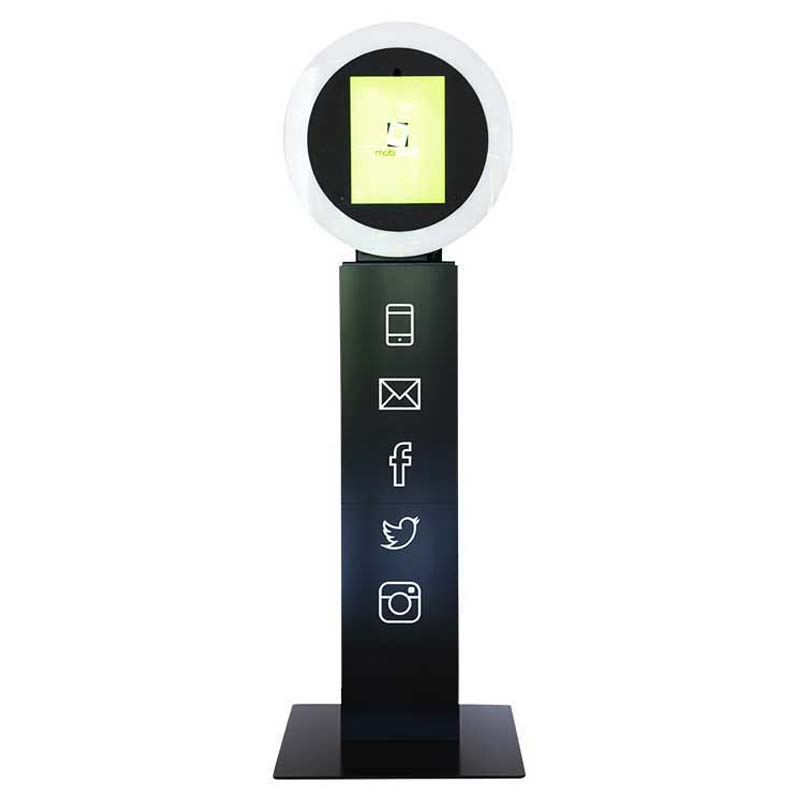 Photo Booths
Every great party is going to leave memories, so help those memories last forever by adding a photo booth rental. With so many ways to share, either via text, email or social media, you can post the high-quality pictures from your event right away. And, if you want to promote your brand or have a specific theme in mind, you can get the custom experience photo booth and get the filters and pictures catered just to your event.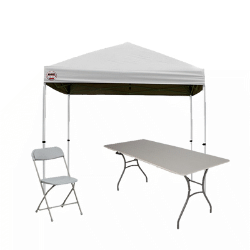 Tents, Tables, and Chairs






No need to scrabble for tables and chairs to seat all the guests at your event, Jumptastic has everything you need! We have countless tables and chairs for you to be able to seat and serve everyone, no matter how large or small your event is. We also have large 10x10 tents to provide cover and protection to your guests and items.
Part 3: Party buildup
Start a chat group
It's useful to have a dedicated WhatsApp group (or similar) to help with logistics. You can add things that weren't covered on the invite such as whether parents will be expected to stay or free to go, and what children may need to bring or wear.
Make a gift list
It may be awkward to ask party attendees for presents, but most parents would prefer direction for what to buy. Share a link to an online list with lots of items your child needs or wants, all with small (and similar) price tags.
.
Customize the cake
Things can get competitive with parents when it comes to cake design. Not everyone has the time or talent to bake, and there's no shame in going for a store bought option. A blank cake with DIY decorations is the perfect compromise.
Prepare food in advance
Do as much as you can the night before to make the day itself easier and more enjoyable.
Part 4: On the day
Start early
If your venue permits it, give yourself enough time to decorate. Kids don't care about intricate details so concentrate on the big stuff. If you have things such as a bounce house rental, make sure to have a time slot that gives the company enough time to have it up and ready for before the start time.
Make sure people know where to go
If your venue doesn't make it obvious, have someone stationed to point people in the right direction or some well-positioned signs.
Get parents involved
Most will generally be happy to help out, but don't force anyone.
Bring food out before kids are seated
While they're otherwise occupied, fill the table with enticing treats. That way, when they eventually sit down, they'll stay seated. Make sure any children with specific requirements are served the right food, but don't section them off at one end of the table, excluding them from the group.
Offer water as well as juice
If you've had some kind of energetic activity, it's likely a few will need rehydrating.
Don't forget your backup plan
If the event isn't going as you'd hoped or a key piece of technology fails, this is no time to be fretting. A pair of backup speakers or some traditional party games (such as musical chairs, charades or duck, duck, goose) could get you out of a tight spot.
Keep one eye on the clock
If things are taking longer than you'd anticipated, don't worry about skipping an activity!
Get your child involved in giving out gift bags
It's nice for the birthday boy or girl to personally thank each and every person who attended their special day. Have something set up by the exit door so nobody misses out.


Part 5: Party aftermath
Cleaning up
It depends on the venue, but many will ask for you to leave it as you found it. Take a few garbage bags with you to bundle all the food leftovers, popped balloons and all the other evidence of the great time you had.
Don't forget the thank you cards
It's useful as you open gifts to note down who gave each present. Hopefully, they will have attached a card to assist with this! A good thank you card is not just polite, but it also increases the chances your child will be on the list of future birthday parties too!