Foam Machine Rentals
Add More Fun To Your Party
Create an unforgettable foam-filled extravaganza with Jumptastic's foam machine rentals. Our safe and easy-to-use machines create a magical foam wonderland that ensures non-stop fun for kids of all ages. From toddlers to teens, the joy of playing in bubbles transcends age, turning ordinary parties into extraordinary experiences.

Jumptastic's foam machines are designed with your child's safety in mind. Our hypoallergenic foam is gentle on the skin, allowing children to dive into the fun without any worries. The equipment is easy to operate and comes with clear instructions, enabling a seamless experience.

What sets our foam machines apart is their versatility. Whether it's a birthday bash, a neighborhood get-together, or a school fair, a foam party can be the highlight of any event. Our team is committed to delivering top-notch service and ensuring that your foam party goes off without a hitch.

With Jumptastic, you're not just renting a machine; you're creating memories. The laughter, the excitement, the thrill of the foam—all these elements combine to make your child's special day truly unique.

Affordable and flexible, our foam machine rentals come with different packages to suit your needs. And our dedicated staff is always on hand to assist with your queries and requirements.

Make your next event a frothy adventure with Jumptastic! Let us help you elevate the fun and turn your party into an unforgettable celebration that your child and their friends will cherish for years to come. Join the Jumptastic family, and experience the joy of a foam-filled party like never before!
Book Online Now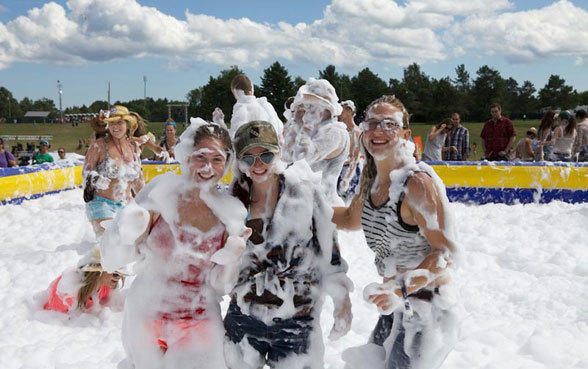 Transform Your Party with Jumptastic's Foam Machine Rental
If you're a parent looking for a unique, safe, and exciting way to level up your child's party or any family event, then a foam party could be the perfect solution! Here at Jumptastic, we offer top-notch foam machine rentals that can turn any gathering into an unforgettable bubble bonanza.

Foam parties provide a fun-filled environment where children can play, dance, and create lasting memories. It's not just about the fun; foam parties also offer a unique sensory experience that children of all ages adore. Our high-quality foam machines are designed to churn out copious amounts of soft, hypoallergenic, and biodegradable foam that adds an exciting twist to traditional parties.

Renting our foam machines is as simple as it gets. With just a phone call or online booking, we handle the delivery, setup, operation instructions, and pick-up. This allows you to focus on what matters most - enjoying the celebration with your loved ones. We ensure every machine is thoroughly cleaned and maintained before each rental to guarantee optimal performance and safety.

At Jumptastic, we prioritize safety above all else. Our foam solution is 100% safe for children and adults alike. It's non-toxic, non-staining, and gentle on sensitive skin. Plus, it quickly disperses without leaving any residue behind – making clean-up a breeze!

Don't just take our word for it; our outstanding service has earned us features in numerous local publications like Atlanta Parent Magazine. Our commitment to safety, quality service, and unforgettable fun makes us the preferred choice for parents across Atlanta.

So why wait? Make your child's next birthday party or family gathering froth with excitement by renting one of our fantastic foam machines today! Unleash the fun with mountains of bubbles that will have kids giggling with delight while making their special day even more memorable.

At Jumptastic, we're all about creating joyful moments that last a lifetime. Reach out to us today and let us add a splash of bubbly fun to your next event!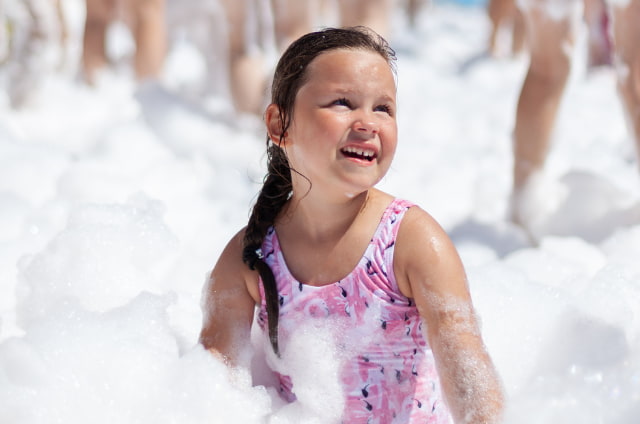 Why Choose Jumptastic?
The Best Foam Machines!
For an unforgettable, fun-filled event, consider a foam machine rental from Jumptastic. Transform your backyard into a bubbly playground and watch as children's faces light up at the sight of our hypoallergenic, biodegradable foam. Safe and easy to use, our foam machines add a unique excitement to any party. Dive into the fun with Jumptastic!

Why Choose Jumptastic's Foam Machine?

Our foam machines aren't just a rental; they're an experience that sets your event apart. Here's why our foam machines are an excellent choice:

Eco-Friendly: We use hypoallergenic and biodegradable foam, ensuring it's gentle on the environment and safe for children.

Easy Operation: With simple instructions and professional support, operating our foam machines is a breeze even for the first-time users.

Versatile Fun: From birthday parties to community gatherings, our foam machines are suitable for various occasions.

Affordable Packages: Tailor your rental to fit your budget with our competitive pricing and customizable packages.

A Sensation Kids Will Love

Children are naturally drawn to the visual excitement of foam. The sensation of bubbles, the joy of jumping and splashing around, and the unique texture provide hours of enjoyment. Jumptastic's foam machines create a magical atmosphere that's impossible to resist.

Safety Is Our Priority

We understand that safety is paramount when it comes to children's entertainment. That's why our foam is hypoallergenic and undergoes rigorous testing to meet the highest safety standards. Plus, our staff is trained to ensure proper setup, providing peace of mind for parents and event organizers alike.

How to Get Started

Renting a foam machine from Jumptastic is as easy as 1-2-3:

Contact Us: Reach out to our friendly team to discuss your needs and find the perfect foam machine for your event.

Customize Your Package: Select additional services or products to complement your foam experience, such as inflatable slides or games.

Enjoy the Day: On the day of your event, our professional team will arrive on time, set up the foam machine, and ensure everything runs smoothly.

Memories That Last a Lifetime

Picture the delight on children's faces as they explore a world filled with bubbles. Imagine the laughter and joy that resonates through the air as friends and family partake in the frothy fun. These are the memories that last a lifetime, the moments that make your event truly special.

Weather Considerations

Our team monitors weather conditions and ensures that the foam experience is suitable for your planned outdoor event. Should the weather not cooperate, we're flexible in rescheduling or providing alternative solutions.

Conclude with a Splash

So why wait? Turn your next gathering into an extraordinary celebration with Jumptastic's foam machine rental. Delight your guests, create lasting memories, and make your event the talk of the town. Join the countless satisfied customers who have discovered the joy of a Jumptastic party, and dive into the fun today! Call us now or visit our website to explore the various options available, and let's make your next event a resounding success.
Foam Machine Rentals for Any Party!
Not only is the ordering process seamless, the confirmation, setup, and pickup process is a breeze as well!

You can either choose to rent your foam machine and other items yourself with our easy online ordering process, or you can choose to call, email, or live chat with one of our team members and they will take you through the ordering process.

After you reserve your foam machine rental, a member of our team will contact you within 24 hours to review and confirm the order. Then, on the day of the event, your delivery driver or team will call you to verify the window in which they plan to arrive. Once we arrive, we will:

1. Set up the equipment in the safest location possible.
2. Collect payment if anything is due.
3. Show you how to operate the equipment safely (event attendants are also available for an additional charge if you would like us to stay and operate the equipment).
4. Answer any questions you may have and verify pickup time.

That's it! Just search foam machine rentals near me and browse our website and book your reservations.
Book Online Now

What's Included With A Foam Machine Rental?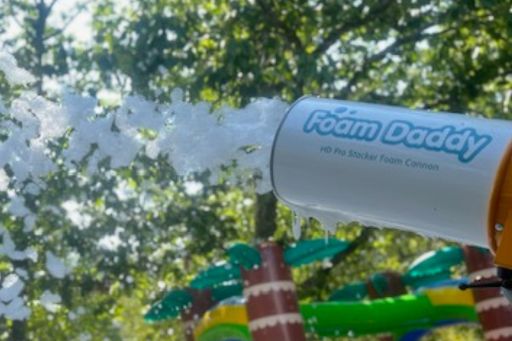 Foam Cannon
Foam Machine to make the bubbles and spray them into your event.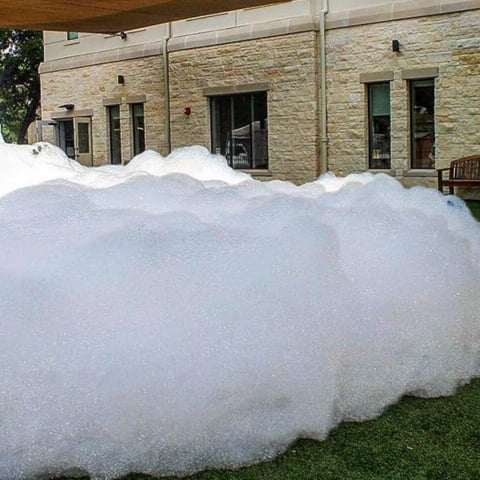 Foam Solution
The foam solution for the time of your party. Available in different colors (select at checkout).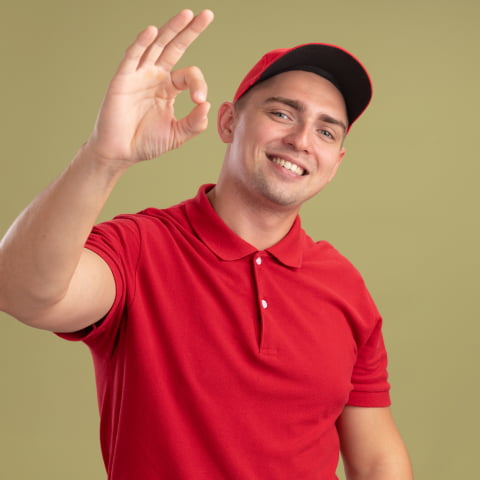 Free Setup
Jumptastic offers free delivery and setup to parties all around Atlanta
Do You Deliver Foam Machines Near Me?
Serving most of North Georgia, Jumptastic is Atlanta Metropolitan Area choice for event and party rentals! We offer a broad selection of entertainment, fun foods, and setup equipment for any size event. Tent Rentals, Tables and Chairs, popcorn machines, cotton candy machines, sno-cone machines, Concession Supplies, Carnival Games and more. Our vast rental inventory also includes the region's broadest selection of inflatables for all ages; Bounce Houses, Tent rentals, Bounce and Slide Combination Rides, Dry Slides, Water Slides and Dunk Tanks, Obstacle Courses, Interactive Games, Playlands and much more. And we can even offer event attendants to help with the crowd. We even have Inflatables that can be customized to fit your party theme, awesome Foam Parties for unique party themes, and Generators to power it all. With so much to choose from, we can help you plan the perfect party or event.
Our Service Area
Proud to Serve The Following Areas:
Norcross
All areas in between
If your party or event is beyond that radius, just let us know! We may be able to make special accommodations to suit your event.
NOTE: Fees may vary depending on how far you are outside our service area.
https://www.google.com/maps/d/u/0/embed?mid=19upPeF5ZEjd8Lvx61kluMxiZdWyiGf0P&ehbc=2E312F
Customers Who Rent Foam Party Items Also Shopped for

Water Slide Rentals
There's nothing that is more fun than feeling the wind through your hair going down a fun water slide! We offer water slide rentals for kids and adults of all ages. These are a sure-fire way to keep them cool and make them laugh and smile.

Table & Chair Rentals
It is better to have and not need than to need and not have. With Jumptastic, we have all the party equipment necessary to make sure your party is a hit! Tables, chairs, generators, and more. We got you covered with our party rentals!

Party Snack Rentals
No party is ever complete without snacks! Jumptastic provides you with popcorn machines, cotton candy machines, snow cones, and more. We have all the carnival snack machines you will need for your party or event.
Frequently Asked Questions
Families and event planners choose Jumptastic because:
We help you plan the delivery, setup, and take down time so that your event is a "go" before guests arrive and rented items are quickly packed away when the event is over.
We provide world-class customer service. A lot of companies say it, but our reviews prove it.
We offer event planning checklists upon request to help you throw the perfect party.
We're more than a party rental company: we're your guide to all things party rentals.
What type of parties and events do you provide inflatable Rides and Games for?
We haven't come across an event for which we couldn't provide inflatables or other party rental items, but if you have doubts, click the chat button below to speak to a customer care rep or give us a call. We would be more than happy to hear from you.
How far in advance should I place my reservation?
That's an excellent question. We know how it feels to wait, circle back to the site, and discover the item you want was booked by someone else.

Book as soon as you know the details of your event. We offer a risk-free cancellation up to 24 hours before your event for a full refund of any money you've paid as a deposit. We know crap happens. Weather changes, kids get sick, and plans change. You're in good hands with Jumptastic.
What form of payment do you accept?
Electronic payments or checks only.
Do you offer multi-unit discounts?