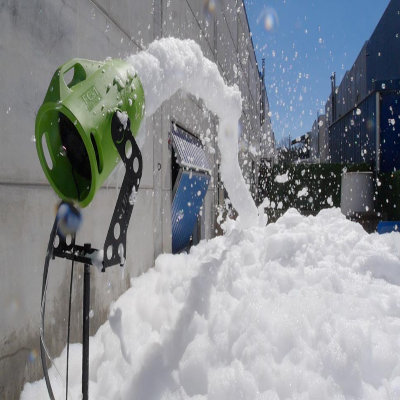 Foam Cannon
If you are looking to add something fun and unique for any age at your next event, LOOK NO FURTHER. Our foam machines are sure to make your event one that everyone will be talking about! Book our hottest item now, before they are all rented out.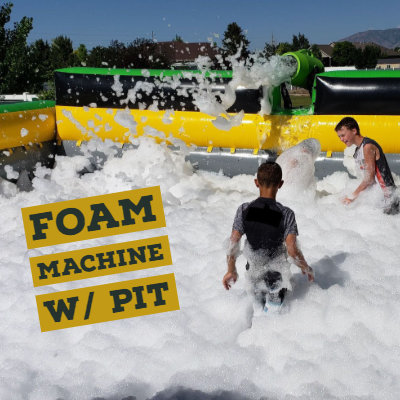 Foam Cannon With Party Pit

Same awesome foam cannon, with a HUGE FOAM PIT! Our foam pit is 20' x 20' x 4' and can be filled by our cannon in under 10 minutes. Participants will have a blast playing in the foam, which is non-toxic, stain free, and a dry based foam. Don't worry about getting soaked, just enjoy being covered in tons of frothy suds. Our foam pit also has a non-slip floor to increase safety at your event! Book yours today.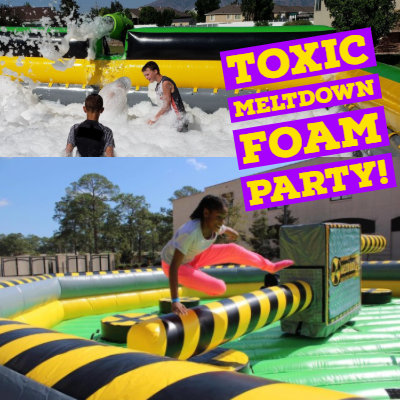 Foam Party and Toxic Meltdown
Take everything that our foam machine with pit offers and give your guests the added fun of the Toxic Meltdown Multiplayer Wipeout Game and now you've got a party on your hands! Jump and duck your way to being the last person standing while the two arms of the Meltdown come hurling your way. Think your the best? Give this awesome combination of interactive fun a shot. Book yours today!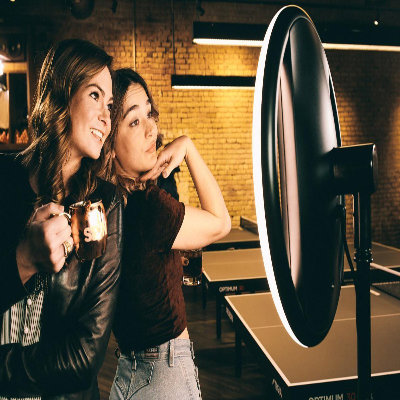 Photo Booth
We now offer photo stands for parties and events! This photo stand is extremely user friendly. It comes with filters, backgrounds, animations and overlays already built in. With a dazzling halo ring and a large 10.5" display screen, this photo stand will be sure to grab everyone's attention. Rent it today and take the hassle out of event picture taking and give your guests the ability to instantly share them via text, email, or social media. All event photos can also be accessed on custom sites which you can share with all your guests.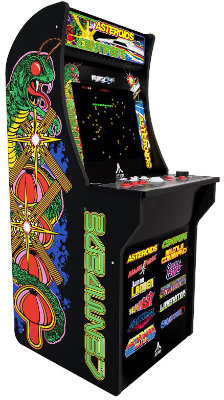 Deluxe 12-n-1 Arcade Game
Our nostalgic 12-n-1 Arcade Game is sure to bring some fun and excitement to ANY 2020 party or event. It's great for all ages and comes with a platform to adjust its height so that children to adults can play. Includes: Asteroids, Centipede, Major Havoc, Missile Command, Lunar Lander, Crystal Castles, Tempest, Millipede, Gravitar, Liberator, Asteroids Deluxe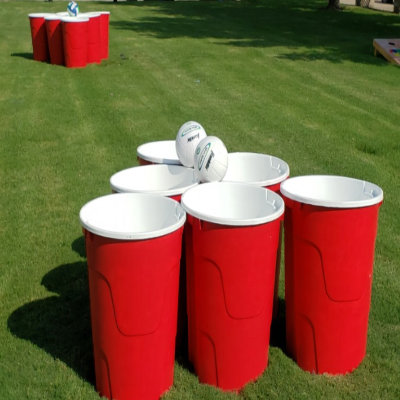 Jumbo Yard Pong
Jumbo Yard Pong is sure to add a ton of fun to any party. The game can be played with or without filling the containers with water. You must take two shots per turn. For every shot made, a container will be removed. containers can be rearranged once per game. The person/team that eliminates all targets first, wins!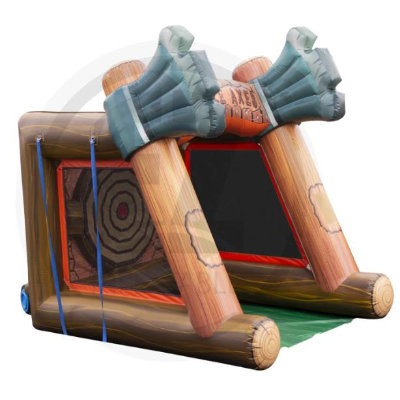 Axe Throw Challenge
This Inflatable Ax Throw Game is all the rage! It is fun and challenging for children and adults. With the two sets of 3 axes, this game is sure to add a little friendly competition to any type of event. Just take the axes and throw them at the bulls-eye, and not at each other! This game comes with two sets of 3 axes.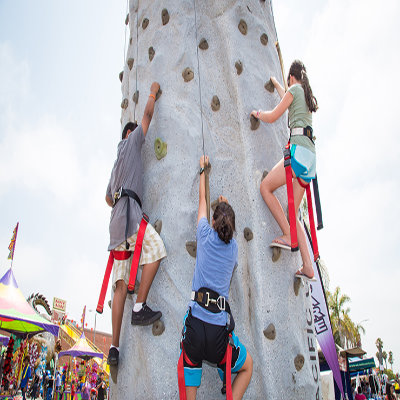 Rock Wall
Portable Rock wall rentals are great for school carnivals, company parties, team building and other events in North Georgia. We offer our 25' High rock wall that can handle up to 3 rock climbers at once. A Trained Operator will be provided.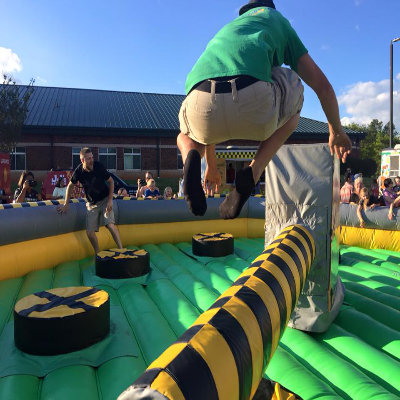 Toxic Meltdown
Toxic Meltdown is our 8 player action game, which challenges your stamina, agility and reactions. Not one but two spinning boom arms try to knock you off your podium. You have to duck underneath or jump over the foam boom. Who will be the last one standing?
Looking For Something Different?
Can't find what your looking for and want it for your next party or event, let us know.