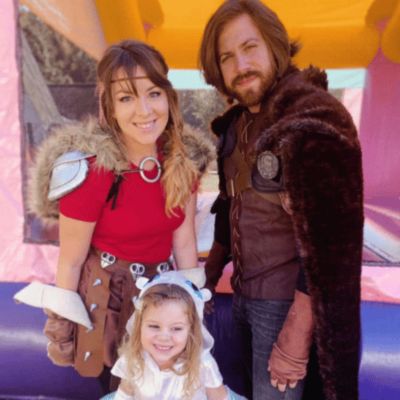 Jump Into Bounce House Rentals Bliss
Elevate Your Event with Jumptastic!
Hey Marietta, are you ready to elevate your next event to sky-high levels of fun? Look no further! Jumptastic is here to turn your ordinary gatherings into extraordinary celebrations that'll have everyone bouncing off the walls—literally! We're not just talking about a few inflatables here. We're talking about a smorgasbord of bounce house rentals that'll make your event the talk of the town!

At Jumptastic, we get it—every event is as unique as you are. Whether you're planning a kiddo's birthday bash, a community fair, or a corporate team-building day, we've got the perfect bounce house rentals to match your vibe. From our tropical themes bounce house rental to our princess castle bounce house rentals, our selection is as diverse as the beautiful city of Marietta itself!

But wait, there's more! Our bounce houses are made from top-notch materials that are as durable as they are vibrant. We're talking about inflatables that can withstand the enthusiasm of a pre-teen army and still look fabulous! Plus, they're so comfy, you might just find Grandma reliving her childhood in there!

And let's not forget about the size options. Whether you have a party in your backyard or an event in a sprawling park, we have bounce house rentals that fit just right. From compact designs for smaller spaces to Huge Dome Event Bounce House Rental that boasts a full 450 feet of jumpy fun, we've got you covered!

So, Marietta, are you ready to make your next event Jumptastically awesome? Book online, give us a call or shoot us an email and let us know your party plans —whatever floats your boat! Let's make your bounce house dreams come true.
Make Your Next Event a Bounce House Rental Extravaganza!
Hey there, Marietta! Are you ready to take your celebrations from "meh" to "WOW"? Well, buckle up, because Jumptastic is about to show you how to throw a party that'll have your neighbors peeking over the fence in envy! We're not just talking about any old party; we're talking about a Jumptastic extravaganza that'll have everyone, from toddlers to grandparents, jumping for joy!

Now, you might be thinking, "Bounce houses? Aren't those just for kids?" Oh, you couldn't be more wrong! You, your friends, and family, will all laugh and bounce around like you've discovered the fountain of youth. That's right, our bounce house rentals are not just inflatables; they're time machines that take you back to the carefree days of childhood!

Ever tried doing a cartwheel in a bounce house? How about a somersault? Or maybe you're more of a "sit back and enjoy the show" kind of person? Either way, our bounce house rentals offer endless opportunities for fun and games. Imagine a game of musical chairs but in a bounce house. The music stops, and everyone has to find a corner to claim. Last one standing wins! It's the kind of fun that makes you forget about your to-do list and the pile of laundry waiting at home.

And let's talk quality. At Jumptastic, we're all about giving you the best of the best. Jumptastic bounce house rentals are made from top-tier materials that can withstand even the most enthusiastic jumpers. We're talking about inflatables that are as sturdy as they are bouncy. No sagging, no deflating, just pure, unadulterated fun!

Now, let's get down to the nitty-gritty—safety. We know it's on your mind, and guess what? It's on ours too! Our bounce houses are designed with safety features that make sure everyone has a good time without any oops moments. From secure anchor points to fire-resistant materials, we've thought of everything so you don't have to.

Oh, and did we mention the themes? Whether you're hosting princess party or a good old-fashioned tropical luau, we've got a bounce house rental that'll tickle your fancy. And if you're looking to make a big splash, check out our combo units that come with a water slide. That's right, a bounce house with water slide, all in one! It's like having your cake and eating it too, but way bouncier!

So, Marietta, are you ready to elevate your next event to Jumptastic levels of awesomeness? Don't settle for a run-of-the-mill gathering when you can have a Jumptastic celebration that'll be the talk of the town. Give us a call, shoot us an email, or if you're feeling old-school, send us a carrier pigeon. Whatever you do, don't miss out on the Jumptastic experience. It's not just a party; it's a lifestyle!


Water Slide Rentals Become The Life Of The Party
Splashy Water Slide Memories
Looking to make your Marietta gathering a splash-tacular sensation? Jumptastic's water slide rentals are your ticket to a splashtastic good time! Our water slides aren't just an add-on; they're the main event, offering a rush of adrenaline and a splash of fun that'll make your gathering unforgettable.

We've got a water slide for every occasion. Hosting a children's party? Our smaller water slide rentals are a hit with the younger crowd, offering just the right amount of thrill and chill. Organizing a larger event? Our giant water slides and slip and slide are not just slides, they're landmarks, towering structures that promise an exhilarating ride down.

But the fun doesn't stop there. Our water slides come in a variety of themes and styles, designed to transport you to different worlds. Ever wanted to slide down a pirate ship or race your friends on a dual-lane slide? With a water slide rental from Jumptastic, you can. Our themed water slides add an extra layer of excitement, turning your event into a mini-theme park.

Quality? Check. Safety? Double-check. Each of our water slide rentals undergoes rigorous testing and maintenance to ensure they meet the highest safety standards. We use top-quality materials that are built to last, so you can focus on having fun rather than worrying about safety.

So, if you're looking to make a splash at your next event, look no further. Jumptastic's Water Slide Rentals offer an unparalleled experience that's more than just wet; it's wildly entertaining. With a range of options to suit all ages and events, we're your go-to destination for water-based fun in Marietta.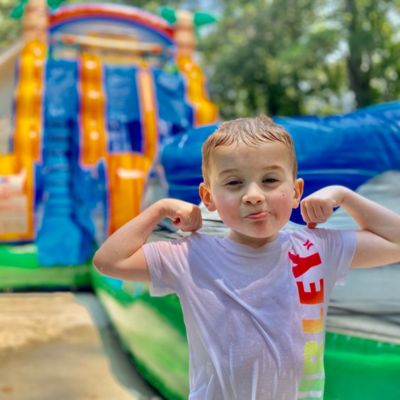 Water Slide Create a One-of-a-Kind Experience!
Are you ready to slide into the best day ever? Jumptastic is here to turn your backyard into a water park wonderland! Imagine the thrill of zooming down a water slide rental, the wind whooshing past your ears, and that epic splash as you land—right in your own backyard! Talk about a party upgrade!

But hold your floaties, because we're not just about any water slide rentals; we're about the Rolls Royce of water slides! Picture this: slides with built-in misters that keep you cool as a cucumber, cushioned landing zones that feel like you're splashing into a cloud, and unexpected twists and turns for those who dare. It's like your favorite roller coaster and water park had a baby!

And for those who think they've seen it all, get ready for a plot twist! Our combo units are like the Swiss Army knife of fun—water slides and bounce houses all in one! It's like having an adventure park in your backyard. Your guests won't know what hit them!

Now, let's get real for a sec. We know what you're thinking: "Is this all actually safe?" Heck yes, it is! We're all about fun, but we're also about keeping you and your kiddos safe and sound. Our slides are built like Fort Knox, with non-slip surfaces, sturdy anchors, and all the safety bells and whistles. So go ahead, slide like nobody's watching!

But what makes Jumptastic truly, well, fantastic, is how much we care. From the moment you give us a ring to the second we pack up, you'll feel like you're part of the Jumptastic fam. We handle all the nitty-gritty details, from setup to takedown, so you can focus on the fun. And let's be honest, isn't that what it's all about?

So why go Jumptastic? Because we're not just in the water slide rental business; we're in the business of blowing minds and making memories. We're talking about the kind of fun that makes you forget you're an adult and reminds you how awesome it is to just let loose. It's not just a slide – it's a Jumptastic experience!

In a world glued to screens, our water slide rentals are a breath of fresh, splashy air. They're not just a way to beat the heat; they're a way to beat the mundane. They're about getting active, getting social, and most importantly, getting happy. So if you're ready to turn your next Marietta event into a Jumptastic extravaganza, you know what to do. Give us a call and let's make some waves!
Why Choose Jumptastic For Your Inflatable Party Rentals?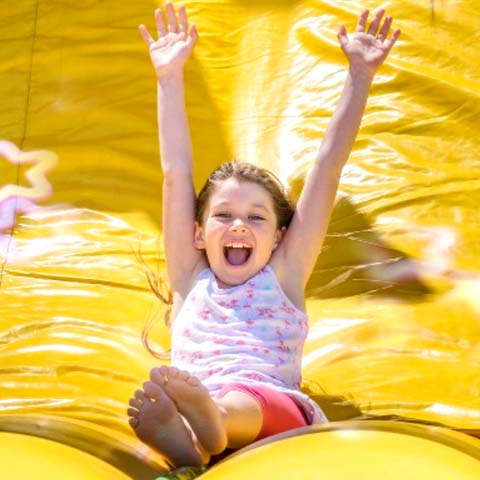 Easy Online Reservations
Select the party date and time. Select what you want. Enter your information. Pay a small deposit. Done :)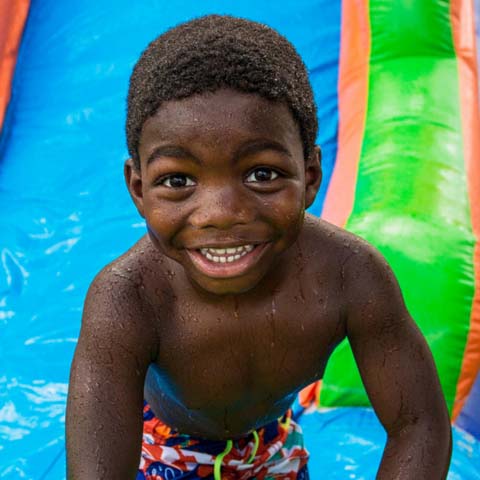 Awesome Products
Each year, we continue to invest in the latest and greatest equipment to increase the "coolness" factor as well as safety of our items.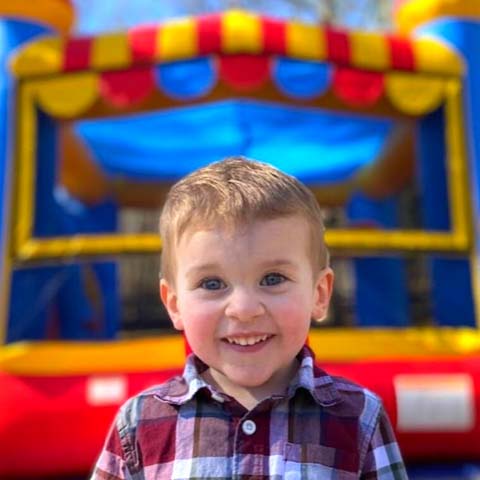 Free Delivery
Nobody likes delivery or surprise fees at checkout. That's why at Jumptastic, they don't exist. Just meet your area's order minimum and that's it!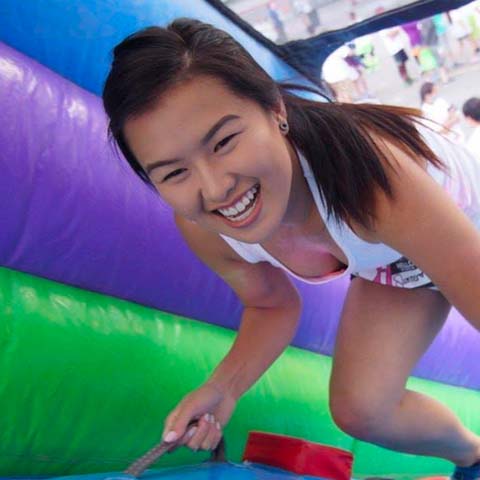 Service You Can Trust
With over 60,000 events served, 800+ 5-Star Google Reviews, a preferred provider to many of Marietta's great organizations, and 2 decades of service, it's no wonder Georgians choose Jumptastic for their events.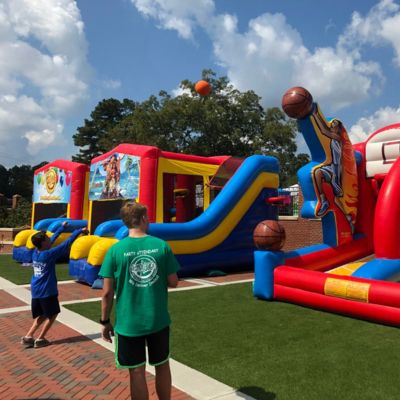 Jumptastic Is Your Community Event Partner
Backyard Parties, School Carnival, Community Festivals, and More!
At Jumptastic, we're not just about bounce houses and water slides; we're about creating unforgettable experiences that bring communities together. Whether it's a local fair, a church fundraiser, or a grand opening celebration, you'll often find Jumptastic rentals adding that extra layer of excitement and joy. Our extensive inventory goes beyond our popular bounce houses and water slides to include interactive games, obstacle courses, and even concession machines. Imagine a community sports day elevated with our interactive games or a charity event made more delightful with our popcorn and cotton candy machines.

Jumptastic is more than a rental service; it's a community partner. We've been a part of countless community events, from Fourth of July celebrations to local school carnivals. Our rentals are the heartbeat of many gatherings, providing not just fun but also a sense of community. We understand the unique needs of different events and offer customized solutions to ensure your event is a hit.

Safety and quality are our top priorities, and that's why all our products undergo rigorous testing and maintenance. We use top-quality materials that are built to last, so you can focus on having fun rather than worrying about safety. And it's not just about the products; our team is committed to providing exceptional customer service from the moment you contact us until the event is successfully completed.

Our hassle-free online reservation system makes it easy for organizers to book what they need, and our transparent pricing means there are no hidden costs. We even offer free delivery within our service area, ensuring that your experience is smooth from start to finish.

So, the next time you're at a community event and you see kids laughing as they slide down a water slide, or families enjoying some popcorn from one of our concession stands, know that Jumptastic is there in the background, ensuring everything runs smoothly. We're not just providing equipment; we're creating memories, one event at a time.
Do You Deliver Bounce Houses and Water Slides Near Me In Marietta?
Serving most of North Georgia, Jumptastic is Atlanta Metropolitan Area choice for event and party rentals! We offer a broad selection of entertainment, fun foods, and setup equipment for any size event. Tent Rentals, Tables and Chairs, popcorn machines, cotton candy machines, sno-cone machines, Concession Supplies, Carnival Games and more. Our vast rental inventory also includes the region's broadest selection of inflatables for all ages; Bounce Houses, Tent rentals, Bounce and Slide Combination Rides, Dry Slides, Water Slides and Dunk Tanks, Obstacle Courses, Interactive Games, Playlands and much more. And we can even offer event attendants to help with the crowd. We even have Inflatables that can be customized to fit your party theme, awesome Foam Parties for unique party themes, and Generators to power it all. With so much to choose from, we can help you plan the perfect party or event.
Our Service Area
Proud to Serve The Following Areas:


See a complete list of our
delivery area: Click Here
If your event is beyond that radius, just let us know! We frequently deliver even farther out, and special accommodations can usually be made to suit your needs - and your wallet.
NOTE: Fees may vary depending on how far you are outside our service area.
https://www.google.com/maps/d/embed?mid=19upPeF5ZEjd8Lvx61kluMxiZdWyiGf0P&ehbc=2E312F
Customers Who Rent Bounce Houses and Water Slides Also Shop For: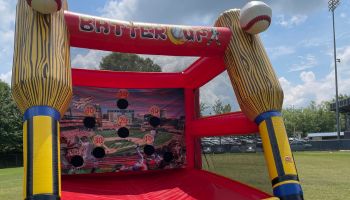 Interactive Games
Ready to level up the fun? Jumptastic's interactive games are the ultimate crowd-pleasers! From competitive challenges to cooperative play, we've got games that'll keep everyone engaged and entertained!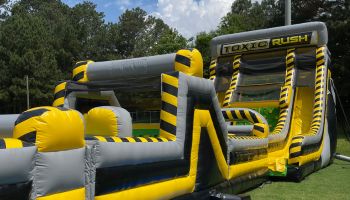 Obstacle Courses
Looking to foster teamwork and friendships? Dive into our obstacle course rentals! Perfect for jumpers of all ages, these courses offer a thrilling blend of climbing, crawling and bouncy fun!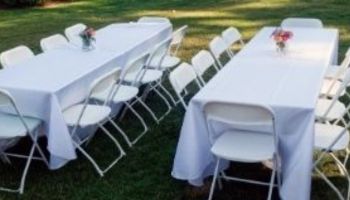 Tables & Chairs
Need a place for your guests to kick back when they're not bouncing around? Jumptastic's got you covered with our top-notch table and chair rentals. Practical, comfy, and perfect for any event!
Ready for the Time of Your Life? Jumptastic's Here to Party!
Hey party people of
Marietta
! Are you ready to elevate your event from "meh" to "YEAH!"? Well, Jumptastic is here to make your celebration an absolute blast! Whether you're looking to make a splash with our water slide or get your bounce on, we've got the goods to make your event the talk of the town. So, let's dive into the fun, shall we?
Soak Up the Fun & Bounce to New Heights
Hold onto your party hats, because when it comes to
water slides
and
bounce houses
, we're not messing around. We've got slides that'll make you scream louder than a roller coaster and bounce houses that'll have you feeling like you're walking on air. And the best part? There's something for everyone! From the little kiddos to the young at heart, we've got you covered. And let's not forget our themed options—tropical themes, princess castles, you name it, we've got it!
Safety & Quality: Because We Care!
Now, let's get real for a sec. We know you're all about having a good time, but guess what? So are we! And nothing kills the vibe faster than a safety issue. That's why we go above and beyond to make sure our inflatable party rentals are as safe as they are fun. Each unit is inspected and sanitized because your well-being is our top priority. So go ahead, slide and bounce like nobody's watching! Plus, our team is trained to handle any situation, so you can party with peace of mind.
Elevate Any Event: We're Your Community Party Partner!
You see, we're not just about
party rentals
; we're about creating unforgettable experiences. From backyard birthdays to community festivals, Jumptastic is the life of the party! We've been a part of countless community events, adding that extra layer of excitement and joy. We are you party rental community partner. So the next time you're planning an event, remember: Jumptastic is your go-to for a good time! And hey, we're not just for kids. Corporate events, adult parties, we do it all!
Hassle-Free Experience: Because You Deserve the Best!
We get it. Planning an event can be stressful. But with Jumptastic, it's a breeze! Our team is here to make your life easier, from helping you pick the perfect rental to setting it all up. And hey, we even clean up after! So all you've got to do is enjoy the party. How awesome is that? Plus, our online reservation system is so user-friendly, even your grandma could book a
bounce house
!
Trusted by Marietta: We're the Real Deal!
Don't just take our word for it; ask around! With years of experience and a ton of 5-star reviews, we're Marietta's go-to for a reason. We're committed to making your event not just good but great. Because at Jumptastic, we're not happy unless you're ecstatic! We've served thousands of events, and each one is a testament to our commitment to excellence.
Ready to Party? Let's Make Some Magic!
So, what are you waiting for? Whether you're planning a summer splashdown or a bouncy bonanza, Jumptastic is your ticket to an unforgettable event. Browse our
water slide rental
and
bounce house rental
selection and make some magic happen! We're passionate about what we do, and we can't wait to share that passion with you. Let's create some unforgettable memories together!
Skip The Fees For Your Bounce House and Water Slide Rentals!
Hey, we get it! Life's a whirlwind, and who's got the time to scroll through endless options and hidden fees? You're planning a party, not solving a mystery, right? That's why at Jumptastic, we're all about keeping it real and transparent. No more last-minute surprises at checkout that make your jaw drop. We've kicked those pesky delivery and travel fees to the curb!

So here's the deal: all you've gotta do is reserve your bounce house rental, water slide rental, and any other party rental, and we will deliver for FREE. Yep, it's that simple. You're in the clear—no travel or delivery fees, nada! It's like getting a backstage pass to the ultimate party experience, without any of the hidden costs. We're all about making your life easier, so you can focus on what really matters: having an epic time!

So go ahead, plan that party of the year without worrying about the fine print. We're here to make sure your event is not just good, but Jumptastic-level awesome! And remember, whether you're throwing a small get-together or a massive community event, we've got your back every step of the way. No hidden fees, no stress, just pure, unadulterated fun!